As a locally based, family-owned enterprise, we serve our customers and community by; excelling in customer service, offering high-quality products and services, and participating in community organizations.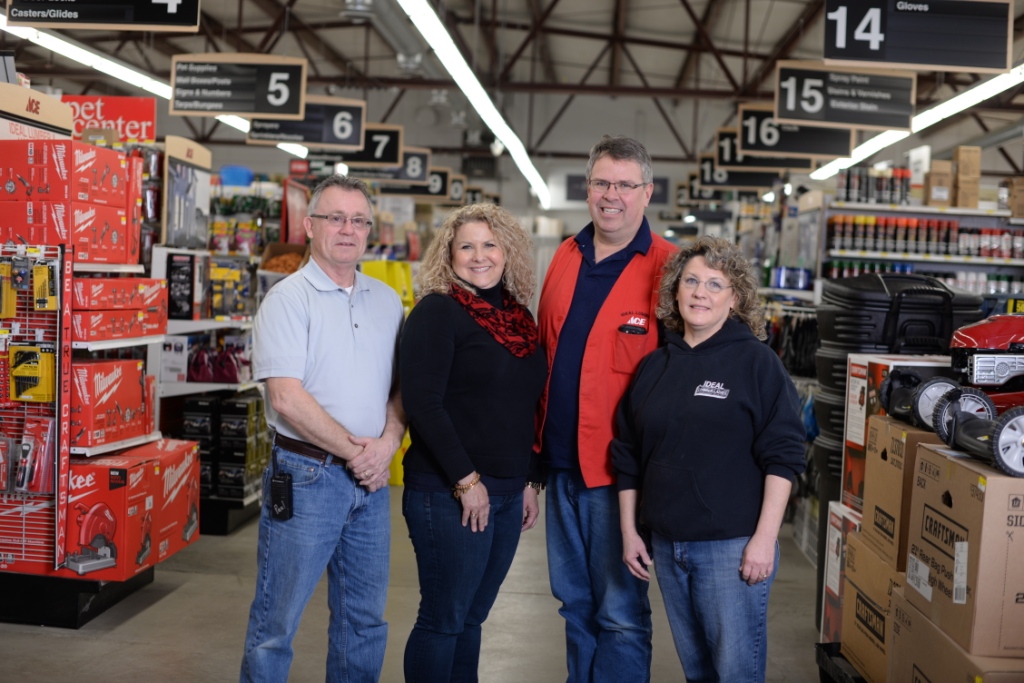 Family Ideals
At Ideal Lumber & Hardware, we've been focused on customers for more than 55 years! Our dad, Joe King, first served as manager of Ideal. Impressed with the growth of the store and its customer-centric business model, he became an owner in 1976. He taught us the building material trade and carried on the tradition of providing superior customer service, passing his core business beliefs to the next generation, with Eric, Carrie Ann, Linda and David continuing to reach out to customers daily.
We admired our dad's dedication to customers, and we followed in his footsteps, maintaining a welcoming, family-friendly atmosphere. When you walk into our store, you will be greeted and helped by our knowledgeable, supportive staff—who will go out of their way to make sure your product and service needs are fully met. Rest assured, no question is too minor, no detail unimportant. In addition, we welcome phone inquiries and look forward to chatting with you about your projects.
Relationship Oriented
We're in the building business too—we build relationships with our customers from one generation to the next. Because we know you (and if we don't, we'd love to get to know you!), Ideal Lumber & Hardware offers more than quality, affordable building materials and extended services. We also:
answer questions with knowledge and expertise
double-check our stock—if we don't carry it, we'll do our best to find it for you
suggest tips to make your project go smoother
make sure you're satisfied with your products and services
listen to your stories (we enjoy hearing what you're up to!)
love it when your kids and grandkids join you in the store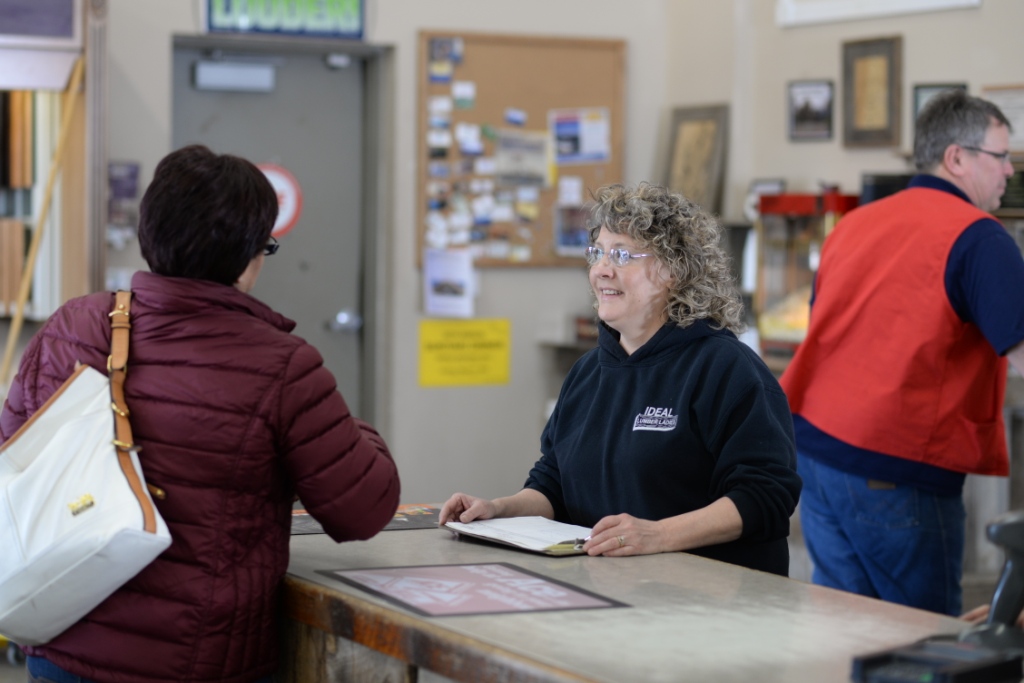 Community Minded
And we don't just operate a business in Toppenish, we live in and support the community with our talents, time and funds. Our children attended local schools. We participate in the:
Toppenish Chamber of Commerce
Toppenish Mural Society (Aren't the murals around town fantastic? Come see us and view the community murals at the same time!)
Toppenish Community Foundation
Toppenish Rail and Steam
Toppenish Lion's Club
Multiple schools, churches and civic organizations
We've been around for a while, and we're not going anywhere. We built our product selection, expert services and specialized knowledge on a solid, customer-based foundation that you can rely on day in and day out. That's why when you visit our store, we learn your name—because we want you to know you can depend on us.
So stop in at Ideal Lumber & Hardware today! Tell us what you're up to, and we'll work with you to make your project a reality.